Advertise
Connect with the community of professors serving the church in
biblical and theological studies
Download Kit
Who We Reach
Print circulation: 10,000
50% seminary and graduate-level professors
40% undergraduate Bible and religion professors
10% graduate students and other subscribers
---
Didaktikos is mailed free of charge to theological faculty in the United States and Canada. Biblical and theological faculty who teach in other countries can enroll to read Didaktikos online. Interested readers who do not teach in a qualifying field may subscribe to the journal.
Most readers are working professors at seminaries, theological graduate schools, and divinity schools; some teach in religion departments at the undergraduate level. The common bond is their commitment to serving the church through teaching in higher education.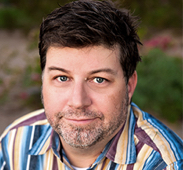 "Didaktikos is a new journal written by and for professors working in and around the areas of theology, biblical studies and Christian thought. Like its namesake, Didaktikos seeks to encourage us faculty to 'teach well.' With articles that focus on pedagogy, current areas of research, and advice on surviving in higher academia today, Didaktikos will give Christian faculty a word of encouragement and a forum for expression."
Advertise Today
Contact our advertising sales team for more information.
---
Kevin Bratcher
Kevin.Bratcher@faithlife.com
Phone (360) 685-4412